Connection Points | September 2021
Jonas Peterson
PRESIDENT & CEO, LVGEA
This year, our team has seen a tremendous increase in the number of companies choosing to do business in Southern Nevada. Last week, our organization had the greatest number of LVGEA-assisted companies approved at a single GOED Board meeting. Together, the 13 companies are set to bring 2,314 jobs to our region. We are thrilled to bring high-quality jobs to our residents that will help diversify our economy and strengthen our community. From all of us at LVGEA, thank you for your support and for making our efforts possible.
Latest Updates
Read about what has been going on at LVGEA. 
LVGEA Helps Bring Jobs
With approval by the Nevada Governor's Office of Economic Development (GOED) board of directors, 13 companies will relocate or expand in Southern Nevada with the assistance of the Las Vegas Global Economic Alliance (LVGEA). Continue reading →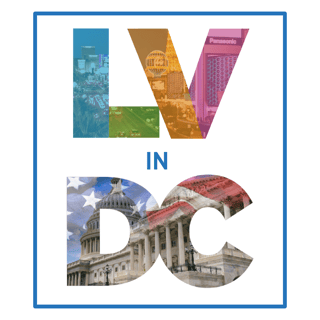 D.C. Fly-In
The Vegas Chamber and LVGEA teamed up once again to host the Washington, D.C. Fly-In from September 20-23. This year, attendees had the opportunity to attend the event in-person or to interact with federal policymakers virtually. Continue reading →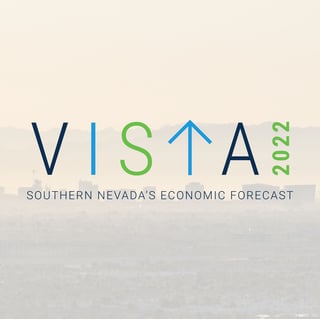 VISTA 2022
Tickets are now on sale for VISTA 2022, taking place November 9, 2021 with simultaneous in-person and digital experiences. The inaugural economic forecasting event will bring you the data and insight you need to do business in 2022 and beyond. Buy tickets here.
In the News
See below for more updates on LVGEA in the media and on our News Center.
LVGEA Featured in the News
13 firms in Southern Nevada awarded $45M in state tax incentives
Las Vegas Review-Journal
Thirteen firms with plans to relocate or expand their operations in Southern Nevada, received a combined $45.1 million in tax incentives from the Governor's Office of Economic Development.
"I would like to welcome these great companies to Nevada who are making a major investment in our economy," said Gov. Steve Sisolak in a Thursday statement announcing the awards. "As we look to reskill workers whose jobs were displaced during the pandemic, these companies are creating skilled jobs with competitive wages."
The companies are projected to add 2,314 jobs to the region over the next five years at an average hourly wage of $33.36.
The positions are in industries such as technology, manufacturing and logistics, which the Las Vegas Global Economic Alliance said is "critical for the region's economic growth and diversification."
Las Vegas economy on a roll, but long-term concerns exist, speaker says 
Las Vegas Review-Journal
"We've spent our way to prosperity," Jeremy Aguero, principal analyst at Applied Analysis, said during a presentation Friday at the Las Vegas Global Economic Alliance's 41st annual Las Vegas Perspective event.
That money and continued demand will likely help carry the economy through all of 2022, Aguero said. He asked, What happens when that money is used up?
"A bigger economic cliff is being created by our response policies," Aguero said. "At some point, the bill is going to come due."
In addition to Aguero, Bo Bernhard, vice president of economic development at UNLV, and Erica Orange, executive vice president and chief operating officer of The Future Hunters, also presented during the event.
Bernhard sees plenty of opportunities for Las Vegas to diversify its workforce, starting with the hometown university.
Business leaders head to nation's capital with an agenda to help Nevada
Las Vegas Sun
This week, the Vegas Chamber, in partnership with the Las Vegas Global Economic Alliance, will take more than 150 business and community leaders to our nation's capital for our annual Washington, D.C. Fly-In.
As Southern Nevada recovers from the devastating economic impact of the pandemic, this trip is more important than ever.
There is so much happening in Washington, D.C., right now — allocation of the American Rescue Plan funds; the potential passage of an infrastructure package that could address transportation and broadband issues in our state; and policy changes regarding workforce development and labor law that are important to our employers, jobs, and the overall economy — it is essential for Nevada leaders to engage. The Fly-In is an opportunity to listen, learn and lend our perspectives on these important policy topics.
Motional invests in its Las Vegas operations with expanded testing and R&D capabilities
Robotics and Automation News
Motional is now significantly expanding its Las Vegas footprint as it continues to scale up ahead of its 2023 commercial robotaxi deployment. The company is tripling the size of its Las Vegas closed-course testing facility, doubling its operations center, and growing its Las Vegas team by over 100 new employees. This represents Motional's largest operations investment in the Las Vegas area to date.
Jonas Peterson, LVGEA president and CEO, says: "Las Vegas is a city where innovative companies have the space and resources to thrive, and Motional's success in our region is a great example of that.
"The company's continued investment in our region will help us innovate our way to a stronger, more diversified economy while also bringing high-quality jobs to our residents."
Crown Holdings Expands North American Footprint with New Beverage Can Plant in Mesquite, Nevadaspan>
Yahoo Finance
Crown Holdings, Inc. (NYSE: CCK) (Crown), reported today that its previously announced Southwestern United States aluminum beverage can manufacturing facility will be located in Mesquite, Nevada.
"On behalf of Crown, I would like to thank our many partners for their coordinated efforts in this initiative, including the Nevada Governor's Office of Economic Development, Las Vegas Global Economic Alliance, Mesquite City Public Works and Development Services, and Cody Law and Colton Teerlink of Citywide Consultants who served as advisors to the City of Mesquite, Nevada," said Timothy J. Donahue, President and Chief Executive Officer.
Ball Corporation to open $290M facility in North Las Vegas
FOX5 Vegas
Ball Corporation has announced it will build a nearly $290 million facility in North Las Vegas.
The company says it plans to invest nearly $290 million in its North Las Vegas facility over multiple years.
According to Ball, the facility is expected to create nearly 180 manufacturing jobs when fully operational. Las Vegas Global Economic Alliance said that the average wage will be $32.53.
From the LVGEA News Center
LVGEA Releases Updated Comprehensive Economic Development Strategy for Southern Nevada
Las Vegas Global Economic Alliance (LVGEA) in collaboration with SRI International, a nonprofit research institute, has released "Vision 2025: A Comprehensive Economic Development Strategy." This updated Comprehensive Economic Development Strategy (CEDS) presents a new plan for regional economic development in Southern Nevada. Continue reading →
RECAP: 2021 Vegas Perspective Addresses the Region's Next Evolution
The Las Vegas Global Economic Alliance (LVGEA), in partnership with the Perspective Council, hosted its 41st annual Perspective event on Friday, August 13th. This year's event took place in-person at the M Resort and virtually via Hublio Virtual Event Platform.
This year's theme centered on "Our Next Evolution: Advancing from Resilient to Unstoppable." LVGEA President and CEO, Jonas Peterson, highlighted the need to move forward together as a community to move Southern Nevada beyond recovery. Continue reading →
LVGEA Welcomes Four New Team Members
Las Vegas Global Economic Alliance (LVGEA) has recently welcomed four new hires to the organization to advance economic development efforts: Director of Investor Services & Engagement Brooke Malone, Senior Accountant Joan Camillo, Engagement & Events Coordinator Jason Berthiaume, and Communications & Public Relations Coordinator Lexia Brockett.
"We are thrilled to welcome Brooke, Joan, Jason and Lexia to our team," said LVGEA President & CEO Jonas Peterson. "They each bring extensive knowledge and experience that will play a critical role in advancing our organization's mission." Continue reading →